We are a full service event production agency, but what does that mean? It means that we work with you to take your event from its initial idea all the way through to the production and onto the final product; whether that is a Live In-Person event, a Hybrid event, or an Online Event. We offer a modular service, which means that if you already have something covered, like, let's say a catering partner or a venue chosen, that's great! We can assist you in filling the gaps and bringing your event to life.
We also provide an event technology service, something most event agencies in Berlin have to outsource. To do so, we have a particular focus on the technology side of productions: we are very proud to say that we make all the technical planning and technical provision in-house, with our two specific teams of qualified professionals: our Event Production staff that take care of the creative side and our Event Technology staff, that take charge of all the technical aspect of a production.
Literally, all over places. From 50 to 10,000 attendees, from club to conference, we can help you find the perfect venue that fits the style of your particular event.
You bring the idea, we make it a reality. Come to us with an idea and our team of producers will work with you to develop this into a full event concept.
The power of storytelling. Great events tell a story that your audience should experience through each part of your event!
Experience is everything. How we experience things is key: how does your audience find the venue? What happens when they get there? How do they connect with others? Are they excited to be there? Sometimes it can be a lot! We are here to make your event the perfect experience for your audience. 
No style, no game. Want to develop a unique concept for your event? Work with our dedicated visual artists and designers to develop a design language for your event, CAD Designs + set designs in 3D renders
Friends forever. Sustainability and caring for the environment are important subjects to us. We choose to work with great caterers that feel the same and we use set construction practices that aim to reduce material waste, increase recycling, and find solutions that don't involve contamination.
We make sure you are sure. General Event Security or preparation of specific security concepts for high profile events.
Who has the address? Transport your audience and speakers from their hotels or between locations.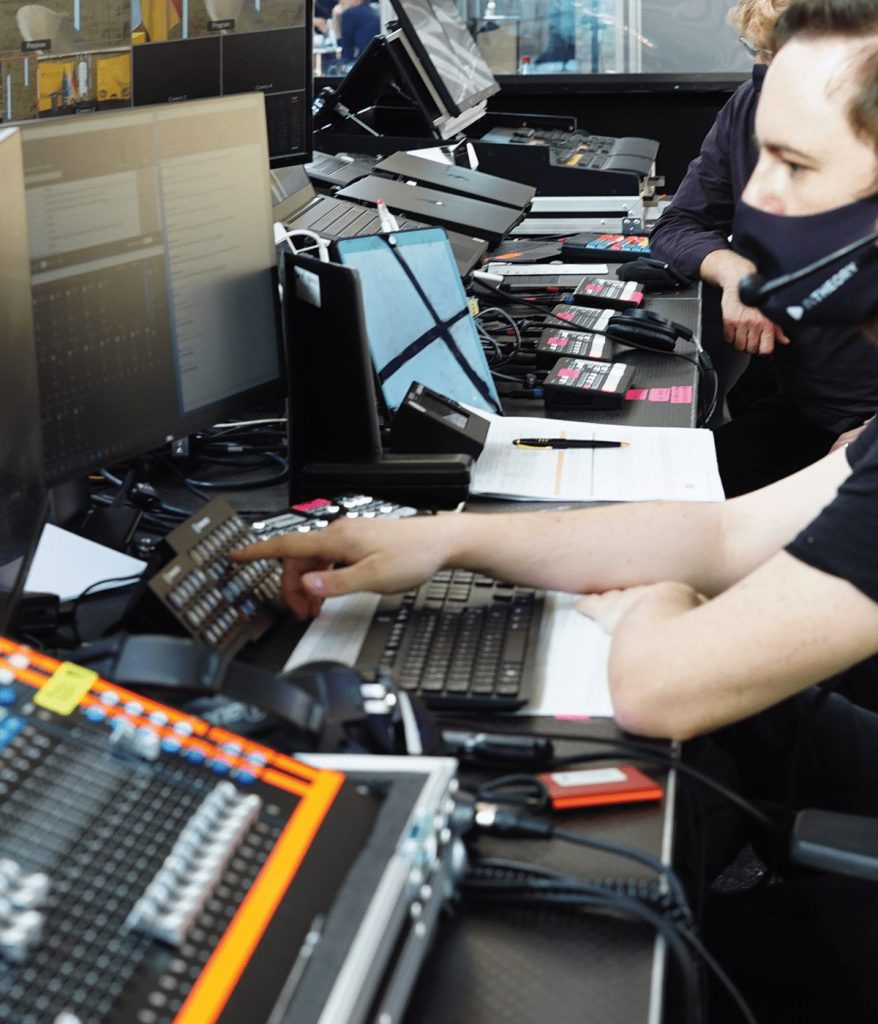 Great technology makes great events. Finding an event technology company that suits your needs can be challenging. That's why we opted for having in-house specialists in all the core fields of event technology. This allows us to consider all elements of your production together and make sure everything will come together smoothly. As with all our services, we focus on the creative use of technology to create experiences that enrich your attendees' engagement.
Technical Planning & Consultation, CAD Drawings.
Audio Operators, Sound Systems, Microphones, Mixing Desks, Monitoring, DJ Equipment
Lighting Design, Programming, Control
LED Walls, Projection, Displays.
Network Design, Temporary & Permanent System Installation, WLAN Provision for 3000+ Attendees.
Staging & Set Construction
Stage Building, Backdrops, Messe Booths & Stands
Instruments, Tour Management, Transport (Bus / Van, Car).